International Liberty
I feel a bit schizophrenic when people ask me my opinion of Republicans on Capitol Hill.
When I'm in a good mood (or being naively optimistic, some might argue), I applaud them for blocking Obama's spending agenda. The fights over sequestration, debt limits, and government shutdowns have made a real difference.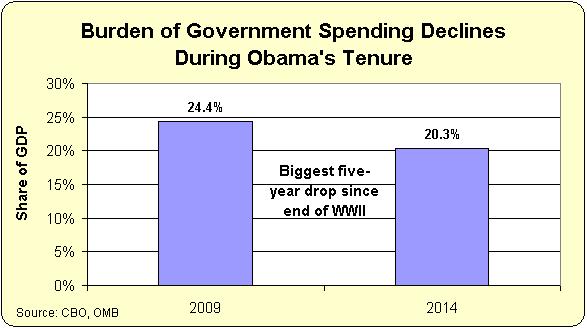 The burden of government spending has dropped significantly since 2009.
But when I'm in a bad mood (or being too demanding, some might say), I get very agitated that Republicans seem unable to achieve easy victories, such as doing nothing and letting the corrupt Export-Import Bank disappear. And it makes me think they're a bunch of big-government hacks.
The bottom line is that GOPers are both good and bad. Here's what I wrote back in 2011 and it still applies today.
It's almost like they have an angel on one shoulder and a devil on the…
View original post 999 more words