International Liberty
I've written several times about the importance of appointing sensible people to head the Congressional Budget Office (CBO) and Joint Committee on Taxation (JCT). Heck, making reforms to these Capitol Hill bureaucracies is a basic competency test for Republicans.
That's because CBO and JCT are the official scorekeepers when politicians consider changes in fiscal policy and it has a big (and bad) impact if they rely on outdated methods and bad analysis.
The CBO, for instance, puts together economic analysis and baseline forecasts of revenue and spending, while also estimating what will happen if there are changes to spending programs.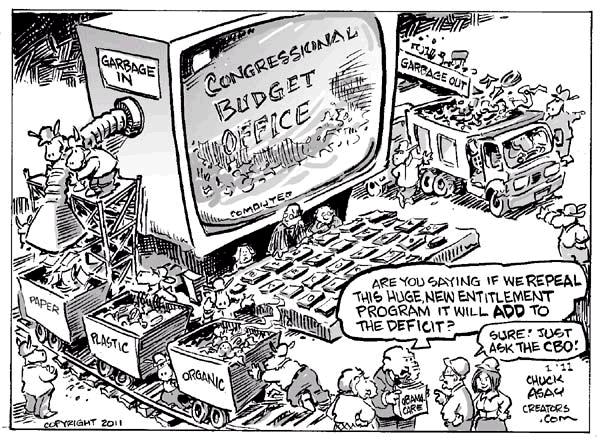 Seems like a straightforward task, but what if the bureaucrats assume that government spending "stimulates" the economy and they fail to measure the harmful impact of diverting resources from the productive sector of the economy to Washington?
The JCT, by contrast, prepares estimates of what will happen to revenue if…
View original post 1,006 more words