International Liberty
The modern welfare state is a disaster. But rather than go into lengthy details, let's simply look at some very powerful images (click for enlarged view).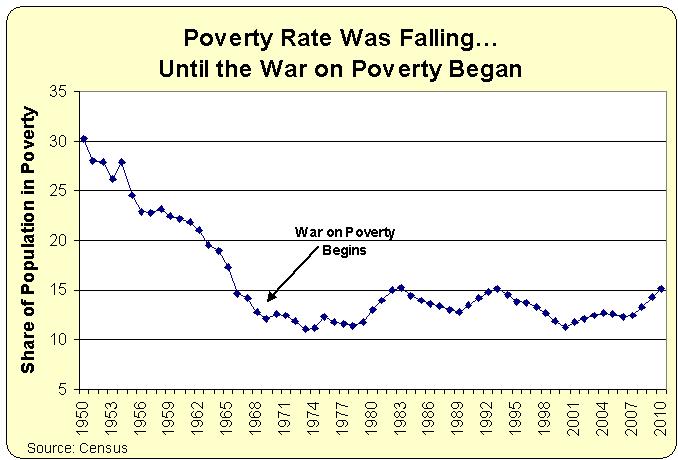 Probably the most damning evidence is that the poverty rate in America was steadily falling after World War II. But then Lyndon Johnson declared a "war on poverty" and got Washington more involved in the business of income redistribution. So what happened? The poverty rate stopped falling.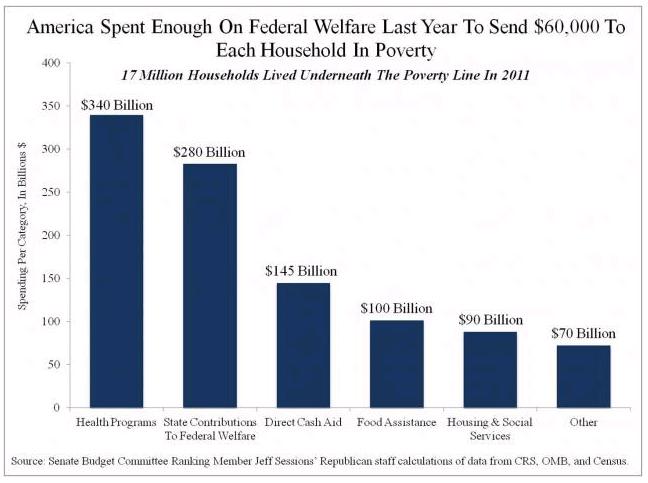 But it's also sobering to see how much money is being spent on income-redistribution programs. Taxpayers at the federal, state, and local level are coughing up more than $1 trillion every year to subsidize poverty. To give an idea of how much inefficiency and waste permeates the system, this is enough to give every poor household $60,000.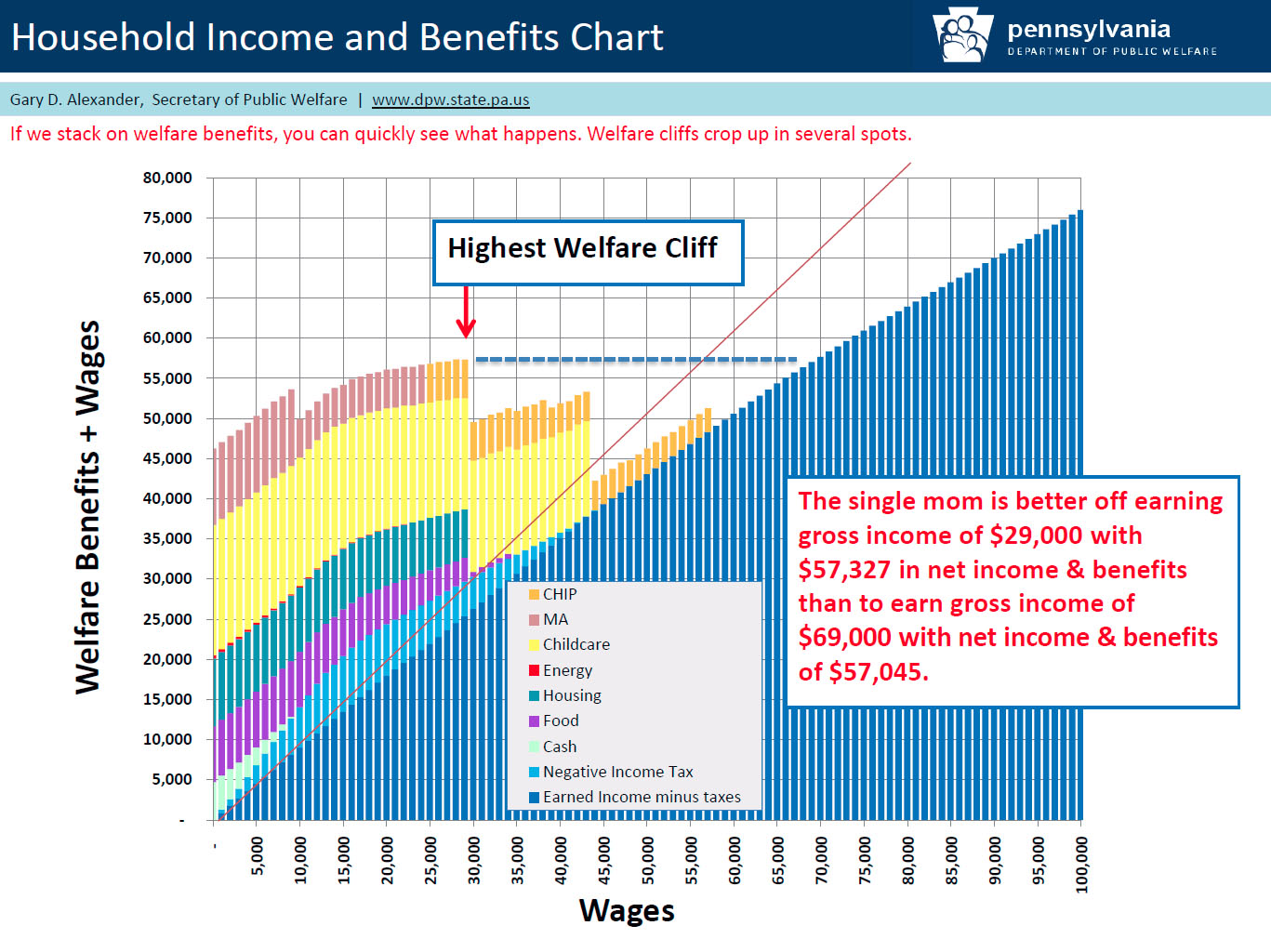 Poor people are among the biggest victims of the welfare state. Redistribution programs create a dependency trap…
View original post 990 more words